Santa Fe & Albuquerque Personal Injury Law Firm
Hunt Law Firm is a premier personal injury law firm serving clients throughout New Mexico. Our practice is dedicated to fighting for individuals who have suffered serious injuries due to the negligent, reckless, or willful conduct of other parties. Unlike many personal injury attorneys who settle their cases, our trial lawyers work strategically to help our clients obtain the maximum compensation they deserve.
Our lead attorney Lee Hunt has a proven track of winning successful jury awards for injury victims. For nearly 20 years, Lee has been providing the injured and their loved ones with powerful representation and caring, efficient service. He has a well-deserved reputation for offering clients knowledge, compassion and the personal attention they deserve. When you work with our accomplished legal team, we will stand by you every step of the way.
While it is possible to resolve injury claims through negotiations with insurance companies, we know that insurers seek to settle claims for as little money as possible. Because insurance companies have powerful teams of attorneys and claims adjusters at their disposal, injury victims are at a significant disadvantage. Our personal injury lawyers have the strength and command to level the playing field by trying cases.
From our offices in Santa Fe, Hunt Law represents injury victims in Albuquerque, Rio Rancho, Raton, Roswell, Los Alamos, Las Vegas, and throughout the state of New Mexico.
Why settle for less when you can win more?
We know our way around a courtroom and will leverage our skills and experience to achieve the best possible outcome for you. We understand that you may not have experience dealing with the legal system, but you can rest assured that we will make it work for you.
In addition, we co-counsel with a network of respected attorneys to assist them with complex injury claims. By helping to push their cases through the court system, we can also help their clients obtain meaningful compensation.
Hunt Law's Personal Injury Practice Areas
Over our many years of practice, we have recovered millions of dollars in damages on behalf of our clients in injury claims arising from: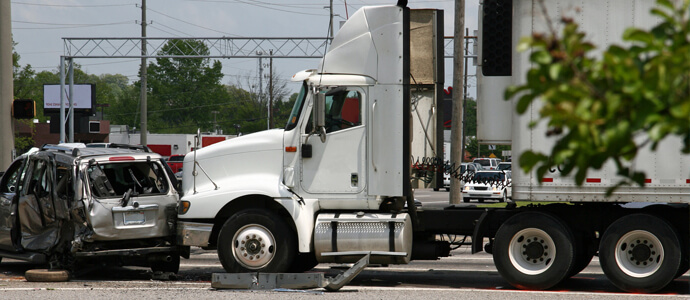 Patients who place their trust in medical professionals have a right to expect quality care; however, a doctor, hospital or other healthcare provider who deviates from the acceptable standard of care can be held liable for medical malpractice.
Medical malpractice lawsuits can be filed for a number of reasons, including:
Diagnostic errors
Surgical mistakes
Anesthesia errors
Post-surgical infections
Emergency room errors
Prescriptions errors
Defective medical devices
As an example, diagnostic errors frequently occur in cancer cases. This is due in part to the fact that there are different types of cancer that respond to different treatments. When cancer is misdiagnosed, the disease could easily metastasize to other body organs, bone and the brain, often with fatal consequences.
Similarly, anesthesia errors can result in a patient being given too much, or not enough, anesthesia. An anesthesia overdose could result in a traumatic brain injury, coma and wrongful death, while insufficient anesthesia could cause a patient to wake up during a surgical procedure and experience significant pain and suffering.
Regardless of the medical mistake, the attorneys at Hunt Law Firm are dedicated to helping victims obtain the maximum compensation they deserve. Although many medical malpractice claims are settled outside of court, we believe that medical professionals must be held accountable in court.
Our legal team has a proven history of achieving successful outcomes in medical malpractice lawsuits, having recovered millions of dollars in damages for our clients. If you or a loved one has suffered serious harm as a result of a medical professional's negligence, our trial attorneys can win you significant compensation.
$9,000,000
Verdict Against St. Vincent Hospital
$5,256,000
Negligence Trial
$2,438,000
Medical Malpractice Trial Verdict
$1,350,000
Verdict Against Police
$1,200,000
Car Wreck Verdict
$803,500
Medical Malpractice Trial Verdict
$660,500
Slip and Fall Trial Verdict
Catastrophic Injuries
A catastrophic injury can be life-altering as victims experience severe pain and suffering and typically require ongoing, extensive medical care. Common types of catastrophic injuries include:
Traumatic brain injuries
Spinal cord injuries
Burn injuries
Organ damage and loss
Crushed bones
Paralysis (paraplegia/quadriplegia)
Severed limbs/amputation
Vision/hearing loss
Catastrophic injuries are often caused by construction accidents, defective products, medical malpractice, motor vehicle accidents, motorcycle accidents, pedestrian accidents, and truck accidents. Regardless of the cause, a catastrophic injury can be a physical, emotional and financial burden that impacts an entire family.
At Hunt Law, we can help to lift that burden by fighting for your rights in court. We believe that the best way to help victims of catastrophic injuries and their loved ones obtain meaningful compensation is through a personal injury lawsuit. Our legal team knows how to present evidence effectively and make convincing arguments at trial, skills that allow our clients to obtain the compensation they need and deserve.
Wrongful Death
Losing a loved one is a terrible experience that can be even more painful when the death was caused by another party's negligence. If you have lost someone due to negligence, we can help you recover damages through a wrongful death lawsuit. Certainly, no amount of money can ever replace a life, but we are committed to helping you find justice and a measure of peace.
The Hunt Law Difference
Injury victims and their loved ones not only deserve legal relief, but also to have attorneys who are concerned with the well-being of their clients. Our mission is to help make you whole by providing you with informed representation when you need it most. Hunt Law handles all personal injury cases on a contingency basis. This means that you will not pay any attorneys' fees to us until we win compensation for you.
Our attorneys will work hand-in-hand with you so that you can make the best decisions for your recovery and your future. Above all, we will always put your best interests first.
If you or a loved one has been injured because of another's negligence, or if a loved one has suffered a wrongful death due to negligence, you may be frightened and angry, not knowing where to turn. Remember, the legal team at Hunt Law is here to help.
When you become our client, we will fight to win. Please contact our office today for a free evaluation of your case.
Contact Our Experienced New Mexico Personal Injury Attorneys